There have been some pretty prevalent rumors making waves in the entertainment media that Sony is looking pretty seriously at hiring either George Clooney or Noah Wyle to portray Steve Jobs, Pixar investor and former CEO, in the still unconfirmed, but probable film based on the new biography about Jobs.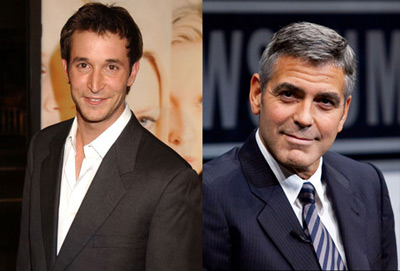 I was hesitant to post such a flakey rumor because the biography was only released a little over a month ago, and the movie deal itself has yet to be solidified. So the idea that they've already narrowed their field down to two seems improbable.
Wyle and Clooney worked for years together on the hit primetime drama E.R. as doctors in a busy hospital. While Clooney is a more seasoned and revered actor, Wyle bears a much more significant resemblance to Jobs and is ten years younger than Clooney, which might give him the upper hand when portraying Jobs in his younger years. Also significant is the fact that Wyle has assumed the role of Steve Jobs once before in the made-for-cable special Pirates of Silicon Valley, which recounts the history of Apple and Jobs' love/hate relationship with Microsoft founder Bill Gates.