Ahead of tomorrow's release of the first full-length trailer for Brave, the Associated Press reports new insights into the film's protagonist, Pixar's first female, Merida — archer princess.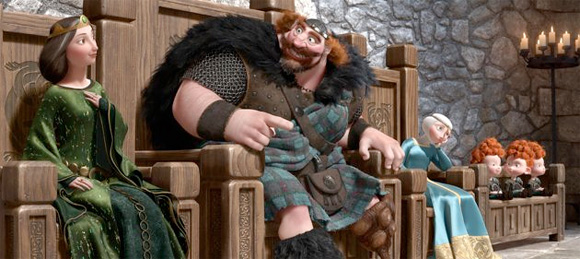 "She's your anti-princess," says co-director Mark Andrews, "She isn't your typical princess. She doesn't wear nice clothes except in a couple of scenes when her strict mom, Queen Elinor, makes her do it for special functions." It will be less about girl power and more about the oppositional relationship between Queen Elinor and her daughter Merida.
Check back here tomorrow to see the new full-length trailer.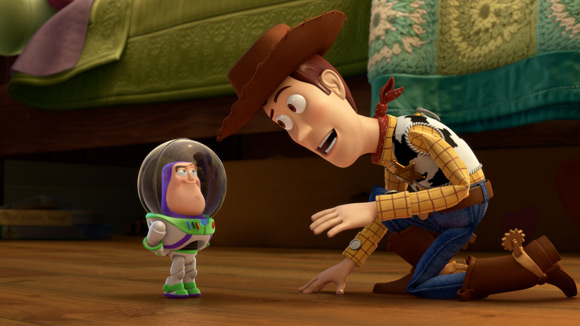 Two new stills from upcoming Toy Story Toon, Small Fry, ware released yesterday to the media, along with a little glimpse into the plot.
Bonnie's real Buzz Lightyear gets kidnapped by a Buzz Lightyear impostor from a kids' meal to get some real playtime in Buzz's place. Woody works to right the wrong as Buzz struggles to politely escape the band of misfit kids' meal toys.
Teddy Newton, Pixar director, lends his voice to Kids' Meal Buzz. Angus MacLane, Small Fry director voices many of the other kids' meal toys, and Jane Lynch, of Glee fame, voices the kids' meal toy ring leader mermaid, Neptuna.
Small Fry debuts November 23rd in theaters before The Muppets.