New Brave Details; Trailer Tomorrow
Ahead of tomorrow's release of the first full-length trailer for Brave, the Associated Press reports new insights into the film's protagonist, Pixar's first female, Merida — archer princess.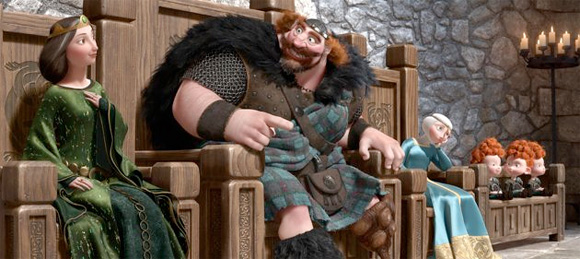 "She's your anti-princess," says co-director Mark Andrews, "She isn't your typical princess. She doesn't wear nice clothes except in a couple of scenes when her strict mom, Queen Elinor, makes her do it for special functions." It will be less about girl power and more about the oppositional relationship between Queen Elinor and her daughter Merida.
Check back here tomorrow to see the new full-length trailer.