Coco Is Everything I Want in a Movie
Coco stunned me. I write a lot of glowing Pixar reviews — this is a Pixar fan blog after all — but I have a sum total of zero bad things to say about this film. It has everything I want in a movie: emotion rooted in universal human truths and not petty manipulation, a solid moral anchor that demonstrates rather than preaches, surprises and originality, transportive world creation, and immaculate craftsmanship with beauty in every tiny detail. Coco is the best Pixar film in years and proves once again why Pixar can't be beat.
Simply put, Coco exceeded my expectations. I'll admit to some worry that my lack of familiarity with Latino culture, my complete lack of Spanish comprehension and the fact that it has been outrageously successful in Mexico would leave me in the dark and unable to relate. To the contrary, the story is told in a non-alienating, celebratory way that touches truths familiar to people of all backgrounds.
I was moved by Coco; it emphasizes several of my own deeply held beliefs like the eternal potential of family, the healing power of music, and the need each person has to develop his or her talents to add to the world. I have now shed actual tears in four Pixar films: UP, Toy Story 3, Inside Out , and now Coco — which should give you some indication of the caliber of film this truly is.
As fun as it is to revisit familiar worlds, it's always a delight to see an entirely original Pixar film. Coco has so many gleeful surprises and is pleasantly new and different. It's masterfully paced with the perfect mix of humor, adventure and sentiment.
The world they built is impeccable. They took the concept of a colorful, joyful underworld introduced by Tim Burton in The Corpse Bride and supercharged it. I can't wait to visit myself (I mean, I'll give it a few more decades or so…). They managed to take a band of skeletons, something typically off-putting, and made them appealing and lovable.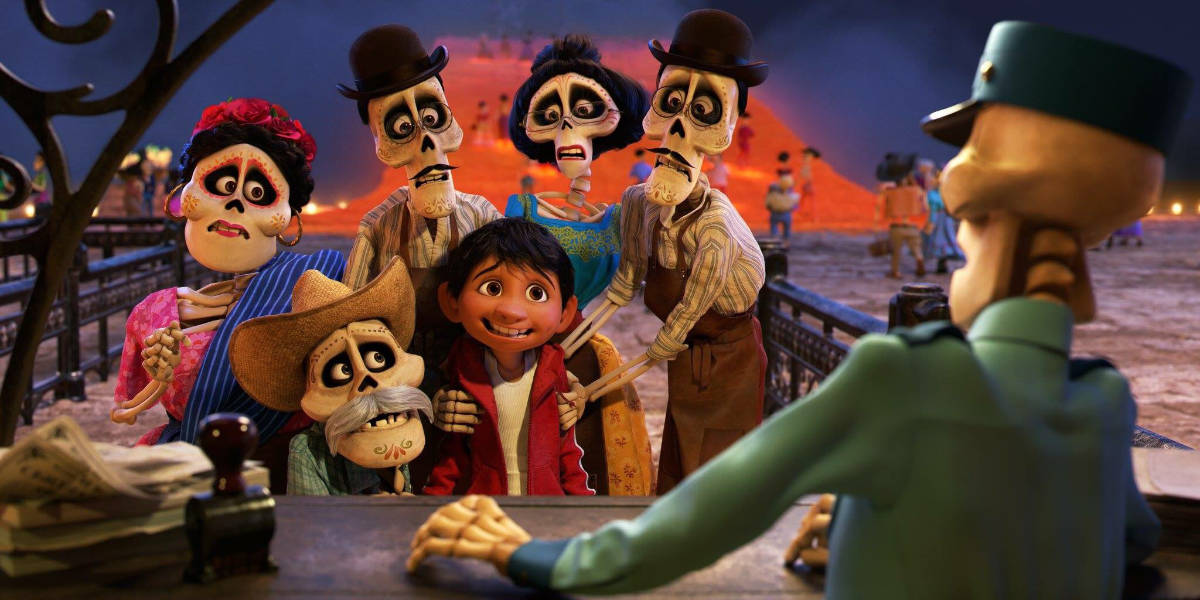 I don't know how Pixar does it every time, but Coco is another huge visual leap. The craftsmanship you get from Pixar is something you just don't see from anyone else in the industry. I was particularly blown away by the architectural design in the film. The effort on that alone is immense! And I think the lighting team deserves a huge shoutout. There has been much mention made of the scenes that include millions of digital light sources, but I found the lighting design in the more understated scenes to be the most impressive. It felt very naturally, cinematically and artistically done. Then there's the animation. The scene you've seen in the trailer, where Miguel imitates Hector's walk is the quintessential example of something Pixar does that no other studio takes the time and care to do. You just don't see the same painstaking quality of motion from other studios.
I'm in love. I'm going to see it again and again, and I'm going to recommend it to everyone I meet.
TIPS: For those with kids, the underworld and skeletal characters are actually very non-threatening and lovable. That shouldn't be a problem. But, there are some other mythical creatures in the underworld that could be frightening, but those scenes are brief. Coco also doesn't feature any post-credit scenes, so you needn't stay.