Cars 2 is Most Successful Animated Film of 2011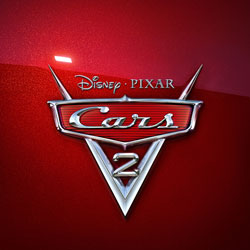 In spite of all the bad press, and the Doom's Day declarations by Hollywood pundits, Cars 2 still pulled out a big box office win as the 7th most successful film of 2011 according to IMDB's Year In Review. Cars 2 brought in 191 million dollars domestically, which makes it 2011's most successful animated film, and the only one to break the top ten. Kung Fu Panda 2 is the second place contender at 13th in line and 165 million.
Interestingly, 8 of the top 10 are sequels or prequels, which is giving some validation to quality continuing stories. It seems that sequels are finally pulling back out of the slump they'd been in for decades, especially in animation.
2011's top ten grossing films, according to IMDB:
Harry Potter and the Deathly Hallows: Part 2
Transformers: Dark of the Moon
The Twilight Saga: Breaking Dawn - Part 1
The Hangover Part II
Pirates of the Caribbean: On Stranger Tides
Fast Five
Cars 2
Thor
Rise of the Planet of the Apes
Captain America: The First Avenger