Blu-ray Mega Whammy Today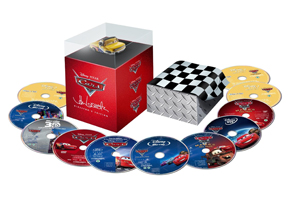 The Blu-ray floodgates have opened with the release, or re-release of 5 of Pixar's feature films today.
Most exciting is undoubtedly the release of Cars 2 for the first time on 3D Blu-ray, Blu-ray and DVD. But it is also available in the whopping 11-disc set that comes with Cars 2, Cars and Cars Toons with plenty of extras. Having seen all of Pixar's 3D releases, I can recommend Cars 2 as Pixar's most striking 3D film to date.
Also available today is the long-awaited 3D release of all three Toy Story films.